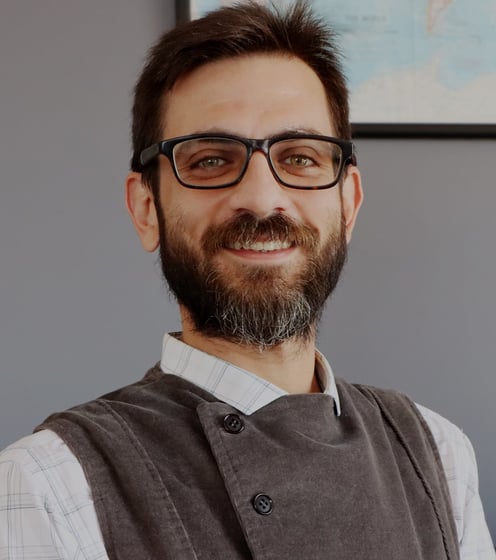 Digital journalist, content creator, editor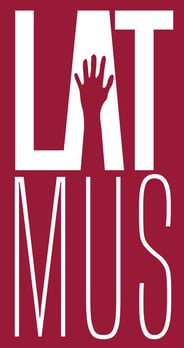 I love telling stories. Why? Because I strongly agree with these words of wisdom by Tyrion Lannister:
"What unites people? Armies? Gold? Flags? No. It's stories. There's nothing in the world more powerful than a good story. Nothing can stop it. No enemy can defeat it."
LIFESTYLE JOURNALISM
As an experienced lifestyle journalist, I interviewed hundreds of celebrities in the arts & entertainment industries. Some highlights are Marcus Miller, Karsu Dönmez, and Ferzan Özpetek.
My articles about major international events were published in respected magazines, newspapers, and websites, such as Skylife, Bloomberg Businessweek (Turkey Edition), and BirGün.
SCIENCE & TECH JOURNALISM
I was the editorial lead of the popular science and technology website Interesting Engineering. I managed the content strategy and editorial team of the website for 18 months.
I visited CES2020 as the Head of Content and coordinated the team on and off the field. We published over 100 pieces of content (articles and videos) from the event.
PROOFREADING & FACT-CHECKING
I worked as a freelance fact-checker for Turkey's most popular fact-checking website, teyit.org.
Two of my articles stayed at the top of most-read articles for two months. One was an analysis of claims about Turkey's rank on child porn and sexual abuse of animals. The second one was about children's citizenship rights who are born in planes.
ON-PAGE SEO
I know how to optimise an article to perform well in search engines—especially Google. So I can write articles about digital marketing, business, startup culture among lifestyle, science and technology topics.
My ability to work with SEO experts for creating successful content helped the companies I worked for achieve their goals.
BUILDING CONTENT STRATEGIES
I use content analytics tools to identify the needs to achieve certain goals. Then, I use the data to establish or pivot to solid content strategies.
During my editorial lead at Mynet, one of Turkey's largest internet portals, the page views of the lifestyle service called Mynet Trend raised to 13.5 million per month, from 6.5 million per month.
The page views of Interesting Engineering's website raised to 8 million per month, from 4.5 million per month while I was working as the Head of Content.
STORYTELLING
Good SEO and a strong content strategy is nothing without compelling storytelling.
Telling a good story help building communities for any purpose. You want people to act against climate change? Don't tell them it's urgent; show them why it's crucial to act now. You need to sell a product or service? Don't tell people why it's good; show them how good it feels if they use it.
Whether it's for journalism or content marketing, storytelling is the best way to create engaging content.
What Are a Few of My Achievements?
STARTUPS OF LONDON (NOVEMBER 2020 - PRESENT)
I'm working with the London-based digital publisher Startups of London since November 2020. The pageviews increased by 245% in the first six months—and keep increasing—since I started working as a part-time Head of Content. I had a good synergy with the team. We executed a sustainable content strategy by consistently feeding the website and social media channels with quality content to achieve this goal.
INTERESTING ENGINEERING (DECEMBER 2018 - MAY 2020)
I managed a team of freelance writers for a popular science and engineering blog. My job was creating and executing sustainable content strategies, creating editorial calendars for different platforms, and coordinating almost all content-related processes with the help of other editorial staff. Also, I occasionally wrote news and reviews about the tech industry. The pageviews raised from 4 million per month to 8 million per month within a year under my editorial leadership.
MYNET (OCTOBER 2014 - AUGUST 2017)
During my editorial lead at Mynet, one of Turkey's largest internet portals, the pageviews of the lifestyle service called Mynet Trend raised from 6.5 million per month to 13.5 million per month.
LATMUS noun
lat·​mus | \ˈɫ̪ät̪mʊs̠ \
Latmus or Latmos (Ancient Greek: Λάτμος) was a town in Caria, an ancient region in Southwestern Anatolia. The rock paintings found here tell the story of a community that lived in the area around 8,000 years ago. I named my company Latmus for two reasons. First, it references how people communicate, and communication is the essence of my business. Second, it's a homage to my father, whom I lost in 2019. He owned a company named Latmos a few years ago, and I was one of his first employees.
The hand in the logo represents the first tool humans used to create other tools, also used for communication. In addition, the rock paintings in Latmos shows similarities between the cave paintings in Lascaux, France. For me, these similarities also represent the transcultural nature of stories and how the legacies live through generations even after thousands of years.